If you're an animal lover, here's something to look forward to: Singapore Zoo is bringing back Glamping in the Wild. This staycation experience promises a retreat from the hustle and bustle of city life in a comfortable air-conditioned dome. You will also receive guided behind-the-scenes tours that allow you to get up close and personal with the zoo's fascinating inhabitants. 
Also read: 7 Short Getaways From Singapore for the March Holiday Period
Booking and prices
Bookings for Glamping in the Wild start on 1 April 2023. It will take a break after April and resume in October 2023. 
This Singapore Zoo staycation will last from 1.30pm to 10am the next day. Tents are priced at S$1,699 each and can accommodate four guests. The minimum age for this experience is five years old. 
For more information, click here. 
Also read: 10 Unique Airbnbs in Bali to Live the Luxe Life
What is included in the Glamping in the Wild program?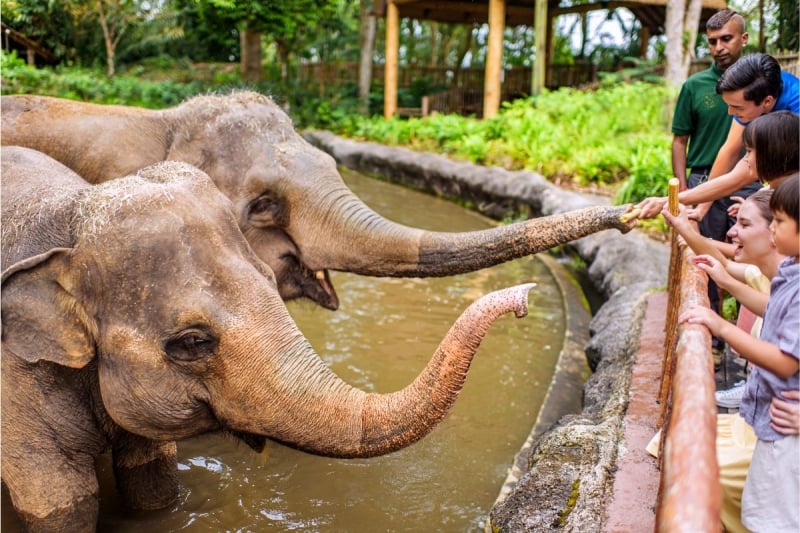 Glamping in the Wild will kick off with an encounter with the zoo's Asian elephants. Through a feeding session with their carers, you can learn about the personalities of these enigmatic creatures. Next, you'll get a backstage tour of the Wildlife Nutrition Centre. Find out what it takes to keep the 15,000 animals in the Singapore Zoo, River Wonders, and Night Safari well-nourished and healthy. 
You'll continue your journey at the Wildlife Healthcare and Research Centre, where you can step into the clinical world of the zoo's veterinarians. If you're lucky, you may even see them tending to patients. 
Afterwards, your friendly private guide will take you to Wild Africa to meet majestic big cats like lions and cheetahs.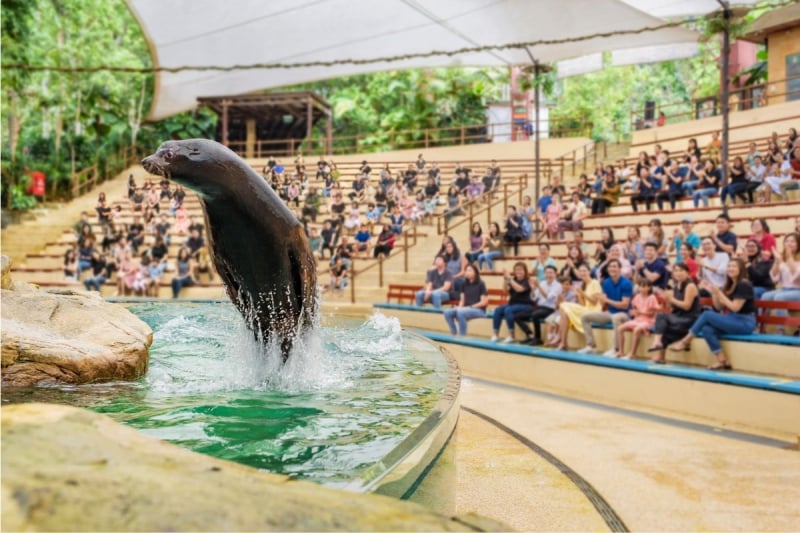 End your day with priority seats to the Splash Safari presentation, which puts on display the stunning acrobatics of the zoo's Californian Sea Lions. You'll probably feel hungry by now, but no worries. A hearty dinner will replenish your energy in no time.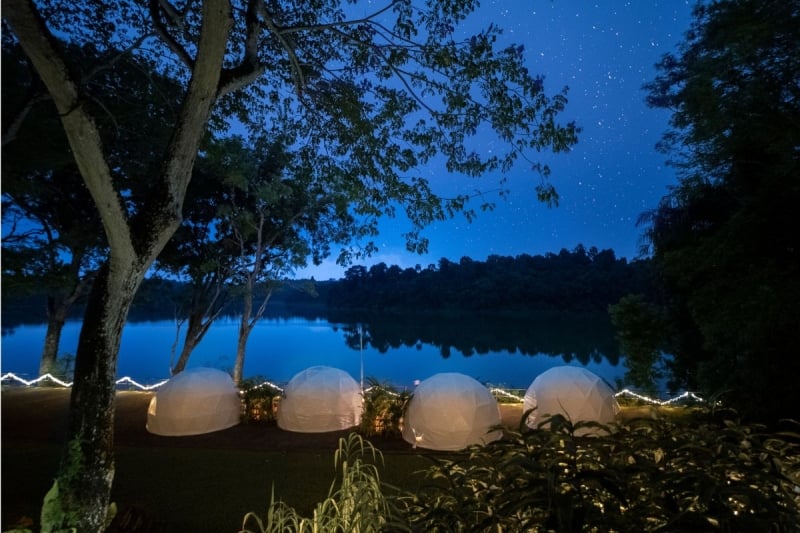 As night falls, you can stroll in the rainforest before retreating to a luxurious tent on the edge of the tranquil Upper Seletar Reservoir. These tents are air-conditioned and come with charging points and an electric fan. Count the stars as you drift off to sleep in comfort.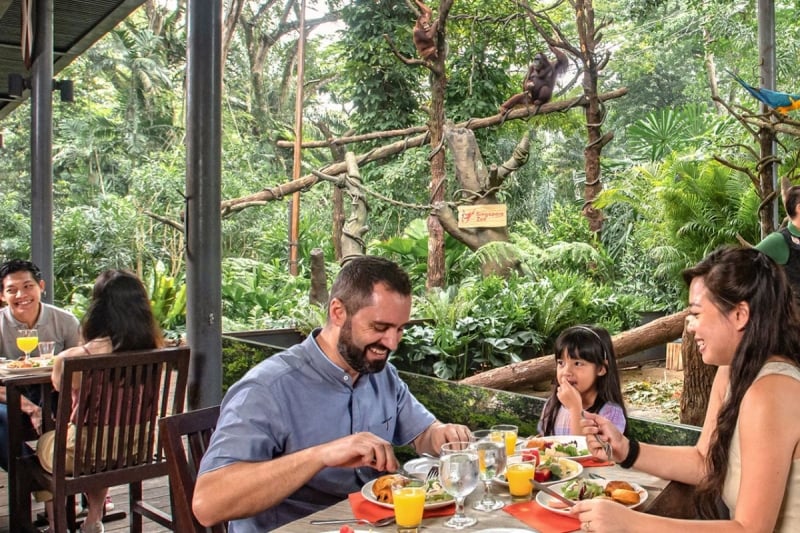 The next morning, wrap up your Singapore Zoo staycation with a Breakfast in the Wild. Dine on eco-friendly ingredients while meeting animal ambassadors including lively orangutans and macaws. 
Are there similar experiences on offer?
For those who prefer glamping with aquatic animals, try Glamping with the Manatees at River Wonders. This experience will be available from April to August 2023. Guests can look forward to watching adorable manatees swim as they fall asleep and exclusive backstage tours. They'll also get to meet captivating capybaras at the park's Once Upon a River presentation. Find out more here!
Also read: 10 Glamping Sites in Asia That Are Perfect for Your Girls Trip
Whether you're an animal enthusiast or just a tired city-dweller in need of a nature escape, Glamping in the Wild will have something for you. So, start booking now if you don't want to miss this one-of-a-kind staycation! 
---
Information and select images extracted from press release by Mandai Wildlife Group.


from:www.tripzilla.com
published 2023-03-15 13:00:23