FORT EDWARD — Village officials were met at their most recent meeting with the proposal of possible "glamping" tents to be offered at the yacht basin this summer.
GlampADK LLC owner Andrew Percetti presented his business model of setting up glammed-out camping tents to Fort Edward Village Board members.
Primarily used for wedding rentals, Percetti said that his business expands beyond weddings by offering tents as rural get-a-ways. He said GlampADK is under Warrensburg business Adirondack Safari.
"We've been established for a few years now and we do glamping (a blend of "glamorous" and "camping") in the area where you set up in your backyard for a kid's birthday party, numerous wedding venues that have beautiful spots in the middle of nowhere that need a place to draw all those guests to stay safely," he said. "We can pop up instant lodging for these individuals to stay safe on property, not being inebriated on the road, and give a flare to some of these venues that bring revenue to their locations."
The glam camping business charges anywhere from $275 a night for a standard tent to $375 a night for a deluxe tent. The deluxe tent comes equipped with three queen beds.
"We've taken over Adirondack Safari and this will be our third season and that's a glamp ground," he said.
Percetti's interest in Fort Edward is at the yacht basin on the Hudson River. He said the area could accommodate roughly 12 tents through the months of May to October.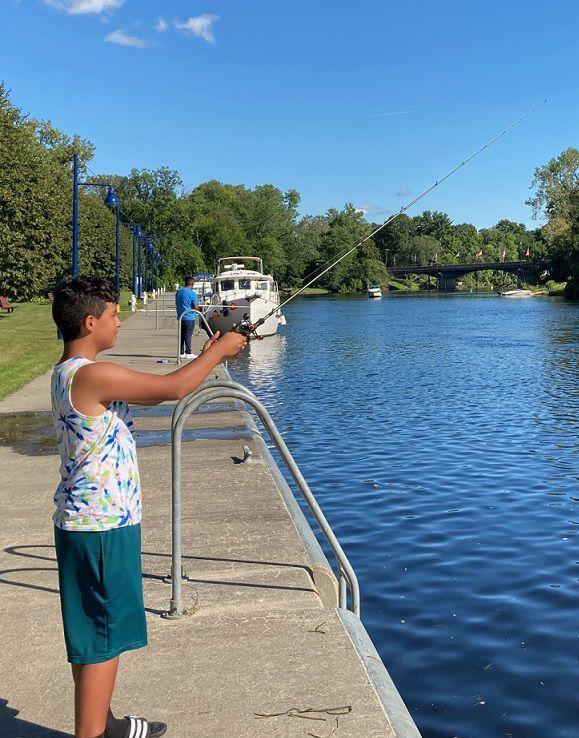 "We're looking to do a possible secondary location and the yacht basin was kind of an option that popped up on our radar and really turn-key for something we can do to utilize the land. Just to be able to pop up basically zero footprint structures on the yacht basin, rent or lease them structurally in the season and then we leave and come back next season," he said.
Percetti said they also utilize the old Warren County Fairgrounds in Warrensburg during the summer starting in mid-June until Labor Day. Between the two companies, GlampADK and Adirondack Safari, they have a collective following of over 70,000 glampers.
"We put sites in there and we draw individuals from every large city in the surrounding areas. Montreal, Massachusetts, Buffalo, New York City, Philadelphia," he said.
With a large following, Percetti said the glamping sites are able to stimulate an economic impact to the communities they are located in. He said the demographics of glampers tend to have deeper pockets for the accommodation and will spend more with local businesses.
"We are spending roughly $50 per person, per day with the county fairgrounds. It's roughly $1 million we have generated in the area," he said. "It's mostly families with reasonably deep pockets on an escape from the concrete jungle."
The campsites would be placed in proximity to Slickfin Brewing Co., and GlampADK is able to offer solar showers in addition to what the village already offers at the site. Percetti added that GlampADK maintains the grounds while they utilize the fairgrounds and would do the same for Fort Edward.
"It's a way to bring in accommodations instantly without having to do a complete structure build. We come in, set the tents up, and provide instant accommodation," he said.
Fort Edward Mayor Matt Traver said that the idea is great and he would like a proper proposal drawn up for village board members to have regarding the space Percetti would like to utilize.
He said he would look into any possible conflicts with the New York State Canal Corp. and with the space being a public park.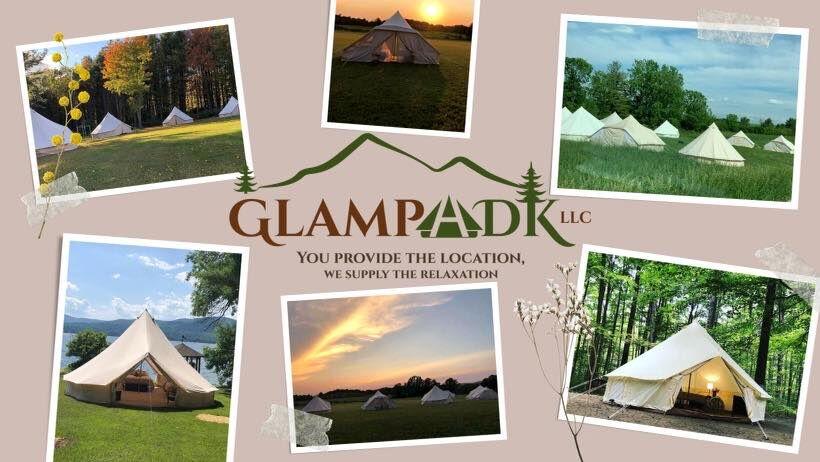 "I think it's a pretty neat idea. I think if we could get some idea with a sketch of where you want to set things we can go down and get a look at the lay of the land," he said.
Percetti added his excitement to work with village officials on the vision via an email to The Post-Star after the meeting.
"GlampADK is looking forward to working with the community of Fort Edward and its elected officials. We are confident our services are in alignment with those committed in breathing life back into the village and the town. There are some brilliant business owners and members who have plans underway and we are excited to have been asked to come in at the ground level. It seems the board and mayor all loved the idea we 'pitched,'" he said.
Caton Deuso is a staff reporter who covers Glens Falls, Hudson Falls, and can be reached at 518-742-3224 or 518-920-4034.
from:poststar.com
published 2023-02-15 18:00:00