Cube Modular
" title="A taste of the accommodation that will be available to festival racegoers in March"
class="js-imageLoader"
data-at-xn=" data-br-n="
data-br-m=" data-br-w="
data-br-xw=" onclick="return false;">

A taste of the accommodation that will be available to festival racegoers in March
Cube Modular
A fan village with a capacity for 300 racegoers is to be built for the Cheltenham Festival in March, with organisers hoping to offer racegoers a cheaper alternative to soaring hotel prices.
The village – the first of its kind for racing – will be located on a training pitch of Cheltenham Tigers Rugby Club, situated near the racecourse, and will be created from a number of pop-up units that are transformed into either twin, quad or en-suite rooms. Shared toilet and shower facilities will also be installed, while the rugby clubhouse will offer food and drink for guests.
The temporary facility, which is also used at the Glastonbury and Download festivals through the summer, is being marketed as a cheaper alternative to hotels and B&Bs in the town. Prices are from £950 for a minimum five-night stay in a twin room starting on the Monday of the festival.
A recent Racing Post report highlighted hotel room prices in Cheltenham during the festival were up as much as 1,185 per cent on standard rates – with a four-night stay during racing's biggest event costing at least £2,810 with leading chains – and concerns have been expressed that accommodation will be "beyond the budgets" of racegoers during jump racing's biggest week.
Brandon Weston, managing director of co-organisers Cube Modular, said: "We wanted to offer something which was a bit more cost-effective. You get a nice, warm comfortable bed and a shared facility within that village. It's a great location and we feel offers something different and a great solution.
"The future benefits will come from expanding the offering, enhancing the experience and bringing the [overhead] costs down.
"This year is about proving the concept and if we can do it at Cheltenham, why can't we do it at Aintree, Epsom or other racecourses? It'll be interesting to see how it's received."
---
The proposed fan village in pictures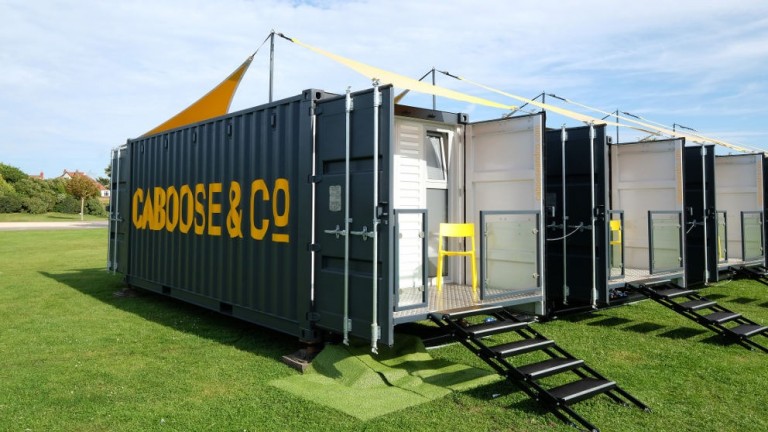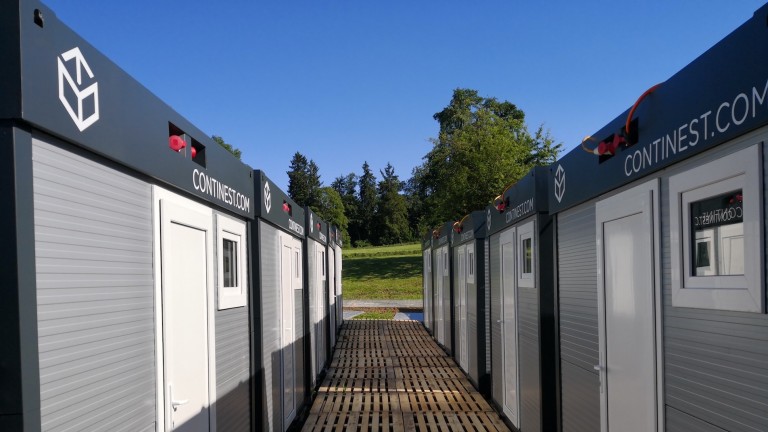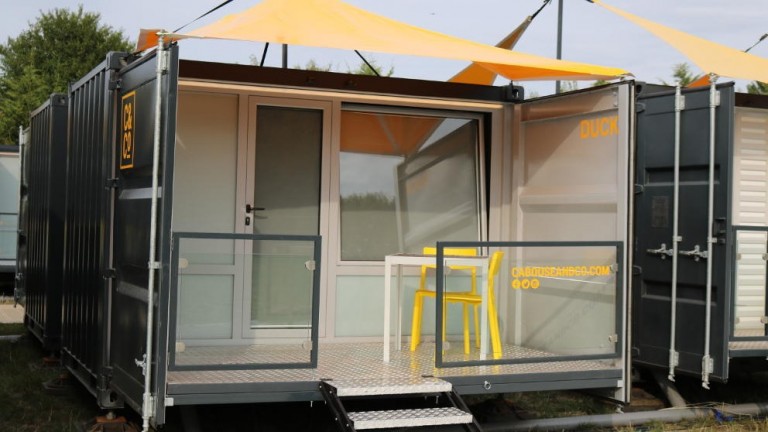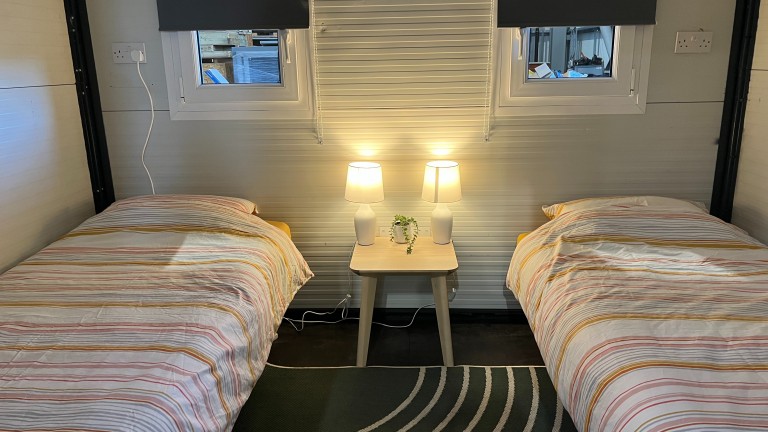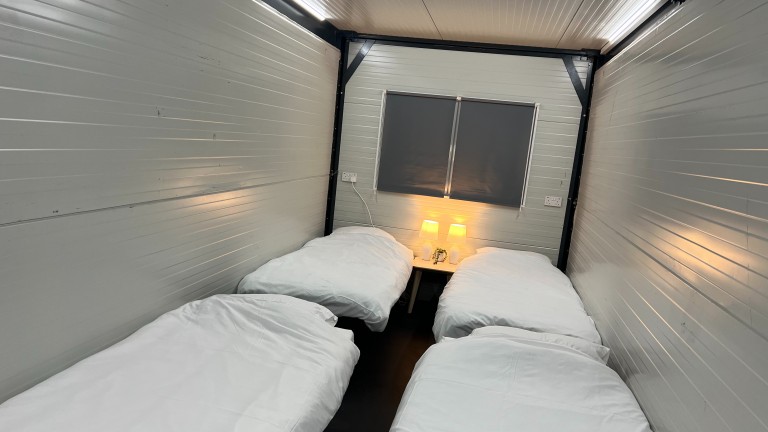 ---
The reusable, foldable cabins are transported on trucks and are built up on the site around three to four days before guests arrive. Each room contains beds, hanging units, a lamp, mirror and sockets.
The project is being co-organised by Cheltenham-based group StayLets, whose managing director Oliver Williams has spent a number of years working in the town's hospitality sector.
"It's expensive to stay in Cheltenham and it's got more and more so – we don't just pluck numbers out of thin air as some do," he said. "It's vital to offer something cheaper.
"This is adventurous and nobody has done anything like this, but our intention is to deliver it and use it to offer further opportunities. From an environmental point of view, it's sustainable too.
"If we sold out we'd make only a small profit, maybe five per cent, but we're doing it because we know it will work and believe it's a really good idea.
---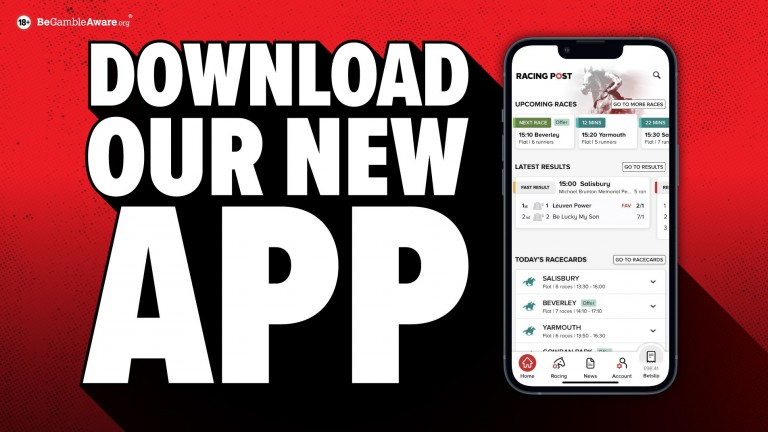 Download the new Racing Post app here to read exclusive content from the biggest names. There are brilliant betting masterclasses from Tom Segal, Paul Kealy and David Jennings, Q&As with pro punters, trainers and jockeys, plus much more. Download the new app now to access all of this unrivalled content.
from:www.racingpost.com
published 2022-12-19 20:00:00