If you're anything like me, then you've dreamed of renting an RV to head out on the open road on a cross-country road trip to visit National Parks, famous cities, or to the West Coast to see what California is all about.
No matter the type of RV — an RV trailer, a camper to go on your flatbed, a towable travel trailer, one with a queen-sized bed or a full kitchen — a highly rated RV to suit your needs is right at your fingertips.
Glamping has become one of the hottest trends, and RVshare is the perfect RV peer-to-peer rental marketplace to get you started on your life-changing glamping road trip.
RVshare is the world's first and largest peer-to-peer RV rental company serving more than 60,000 RV owners across the US. 
With thousands of satisfied customers and a broad inventory ranging from travel trailers to luxury motorhomes, RVshare offers a wide range of options for you to choose from for all of your glamping needs — with their own revolutionary RV delivery service to boot!
The rental service RVshare offers for owners to deliver the RV to your desired destination is a real win nowadays, especially with gas prices increasing daily. It makes for a very affordable vacation at any time of the year!
Why Glamping Travel Options Are Ideal
Glamping is a combination of two different words — "glamorous" and "camping." The idea is that while you're still following the traditional concept of camping by sleeping outdoors in a place that isn't familiar to you, you can find comfort in the tools you're using to do that camping.
Instead of camping on grounds where you feel like you need to be an expert survivalist or have at least seen a Bear Grylls expedition, you can save money, time, and stress by choosing to go glamping with a state-of-the-art RV outfitted with special equipment to satisfy your glamping dreams.
There are plenty of RV resorts and RV parks that will make you feel like you're living up to the true camping experience, and RVshare can make your experience that much easier.
Photo: RVshare
6 Tips For Renting An RV To Have The Glamping Experience You Want
1. Come up with a budget and stick to it.
RVshare's rental fees vary depending on the RV you want to rent and where you want to rent it — adding some extra fees if you choose to ship your RV and where the delivery location is.
Typically, the RVs can be rented at a nightly rate similar to booking a hotel or an Airbnb — because RVshare is a rental company.
Hot spots like tourist destinations or famous parks might be a little pricier, but here's a pro tip: some places offer discounted prices for longer visits, so do your research before making the trip.
With gas prices on the rise, the rental option can help your budget. With the money you planned to use for gas, you can allocate it to other areas of your budget like renting a higher-class RV or using it towards experiences for your glamping trip.
No one wants to pour hundreds of dollars into their tank, so opting to have the owner deliver the RV to your campsite is a no-brainer!
2. Research the RVs available and pick one that suits your needs.
RVshare is the perfect RV transport service — other RV transport companies don't do it quite the same.
You don't need to be an expert to prepare your RV, you just need to know what you want from your potential recreational vehicles, and the RV delivery service will give you a chart to help you figure it out.
There are two types of RVs: towable RVs, and drivable RVs.
Depending on the size, whether it's a travel trailer or a fifth wheel, towable RVs will typically be attached to pickup trucks and cannot be driven, although they'll provide you with higher mileage than the drivable ones.
They're quick, easy, accessible, and provide you with the necessities. Want to leave the RV park without driving a massive truck with you? Easy, just unhitch the trailer.
A fifth wheel can actually provide you with the most storage space possible while removing the need to drive it, but maybe that's what you're looking for.
Although the Class C and Class A Motorhomes might not be as big as the fifth wheel, what they lack in size they make up for in luxury and amenities. They're comfortable, beautiful, can provide you with anything your home could offer you, and sometimes even do more.
Sometimes it's a hassle to move your RV around the RV site when it's dragging along behind you, but these eliminate the need to hitch a trailer anywhere — they provide the ultimate freedom!
3. Stay up to date on rules and regulations per RV.
As is tradition with any peer-to-peer rental service, there might be rules that the owner wants you to follow when transporting RVs.
Each RV rental page will have a section with the rules that will usually read out what the owner expects from you. Do they allow pets? Do they allow smoking? What times are they willing to transport the RV to its destination or pick it up?
The RV delivery service offered on the platform will give you all the information you need to make sure your glamping experience goes smoothly.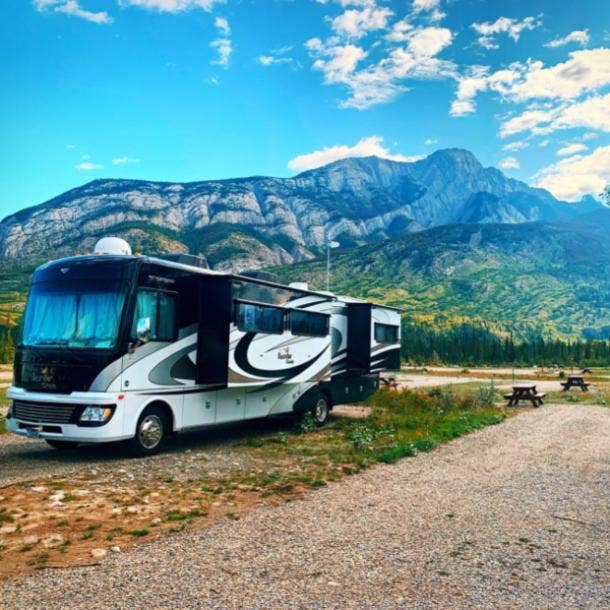 Photo: RVshare
4. Read the 'fine print' that comes with each rental agreement.
It's important to stay detail-oriented when it comes to using any RV delivery service, but especially a peer-to-peer one like RVshare.
You want to make sure everything goes smoothly to ensure the RV transporters will continue to trust the service and provide an RV glamping experience for all the lucky glampers, so read all of the fine details of your agreement when renting.
Similar to how the owners might have rules for agreeing to rent their RV, they might ask you to fill up the tank or clean the RV when you return it.
While RVshare will never ask you to do these things, you should always triple-check that you've done everything by the book so you don't get hit with any unexpected charges.
5. Be proactive and ask a lot of questions.
When using a peer-to-peer rental service, it's important to keep a constant line of communication with the renter. Fortunately, RVshare has an integrated messaging system so you can ask all the questions you need answered and then some.
It's important to be proactive instead of reactive — you want to prevent something from happening instead of dealing with something that already did. When will they drop it off? When can you pick it up? Do they offer drive-away services?
Your relationship with the renter is based on trust and communication, and will make your RV renting experience that much smoother so you can glamp without a care in the world.
Related Stories From YourTango:
6. Measure the RV and check with your campsite for restrictions before renting.
This might be the most important rule of all.
Make sure you check in with the RV site you'll be glamping at to see what their size restrictions are and plan accordingly with the RV you want to rent.
Most RV sites have a limit on RVs that are over 30 feet long, so try to set a realistic goal and aim for it before committing to anything.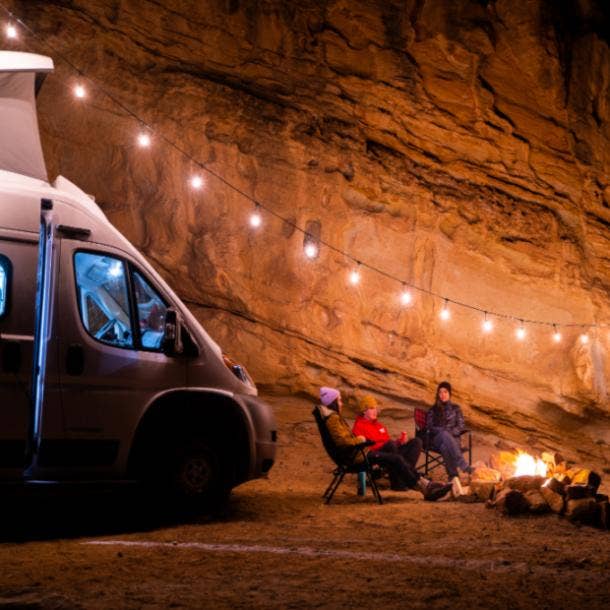 Photo: RVshare
Why Get An RV Delivered?
Getting an RV delivered straight to your campsite eliminates all worry from the preparation aspect. You don't need to worry about driving the RV all the way to the site, hitching it onto the truck or driving the on-land version of the Titanic.
Sometimes the owners may be gracious enough to stock the RV with all your glamping needs — and that's what glamping is all about: Camping in luxury, not worrying about doing the dirty work, and just having some nice time for rest and relaxation.
RVshare is the best place to rent and deliver the glamping experience of a lifetime, so don't waste any time. Start renting today!
—Created in partnership with RVshare
Isaac Serna-Diez is a writer who specializes in identifying and writing about the latest trends on the internet. Follow him on Twitter for more.


from:www.yourtango.com
published 2023-02-07 21:30:04