A new water sports facility, a convenience store repurposed from shipping containers, and safari-themed beachfront glamping units will soon open at Lazarus Island.
These will supplement the island's existing offerings: five compact eco-friendly "tiny houses" launched in April 2023, and a bicycle rental kiosk.
Altogether, the projects aim to transform the Southern Islands into an "alluring get-away haven for nature lovers", according to an Oct. 5, 2023 press release by the Sentosa Development Corporation.
Part of the Southern Islands, Lazarus Island is accessible via either a 20-minute ferry ride from the Marina South ferry terminal or a 15-minute ride from Sentosa Cove.
Here's a rundown of what's new.
Sea sports
The Lazarus Sea Sports Centre (LSSC) will offer a range of non-motorised water activities with a view of the Southern Islands.
These include single and double kayaking, sea cycling, stand-up paddling, and floating yoga.
The non-motorised nature of its operations is said to be designed to minimise their impact on the environment.
For example, the centre uses a single designated launching zone for all watercraft to minimise the impact on the area's seabed.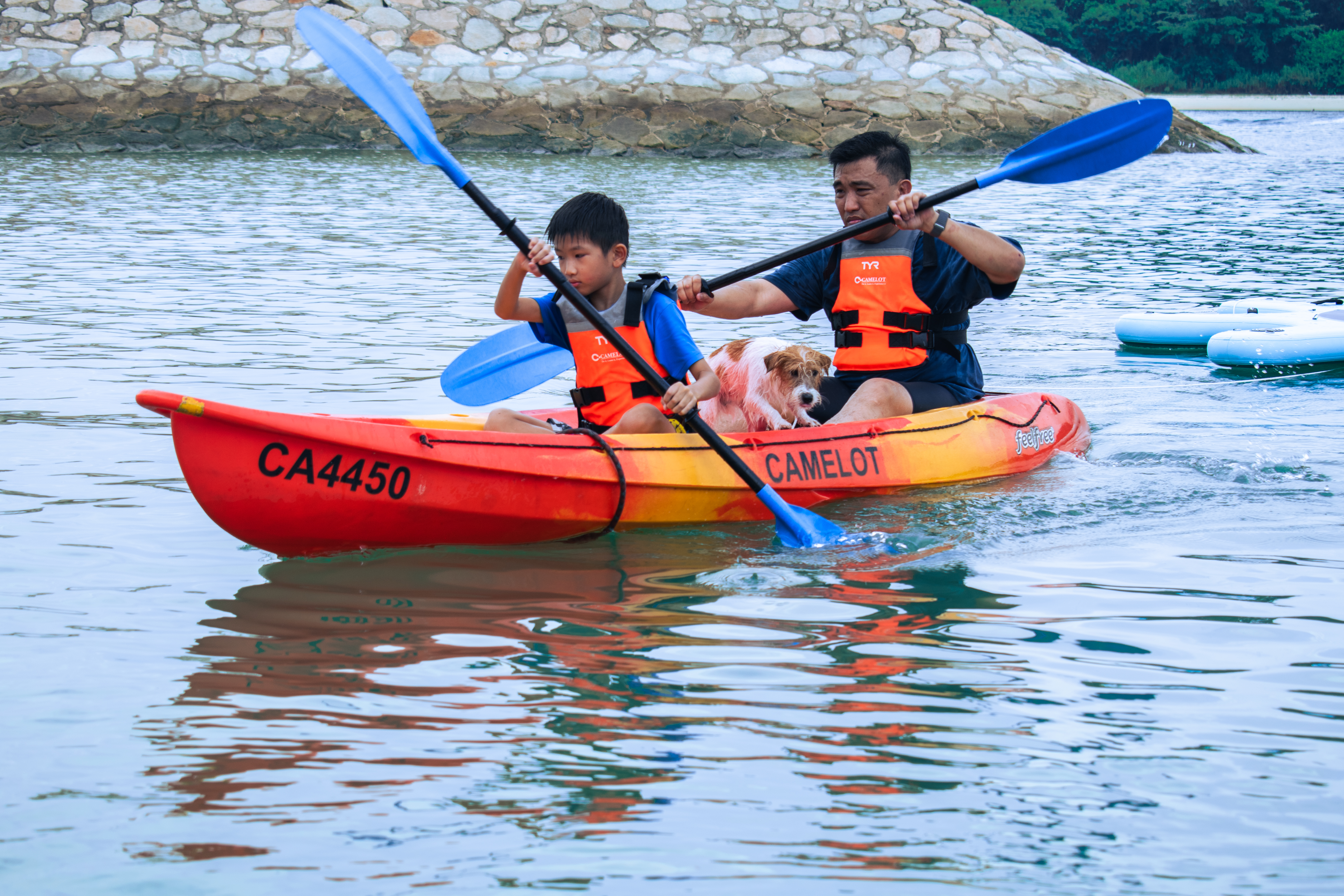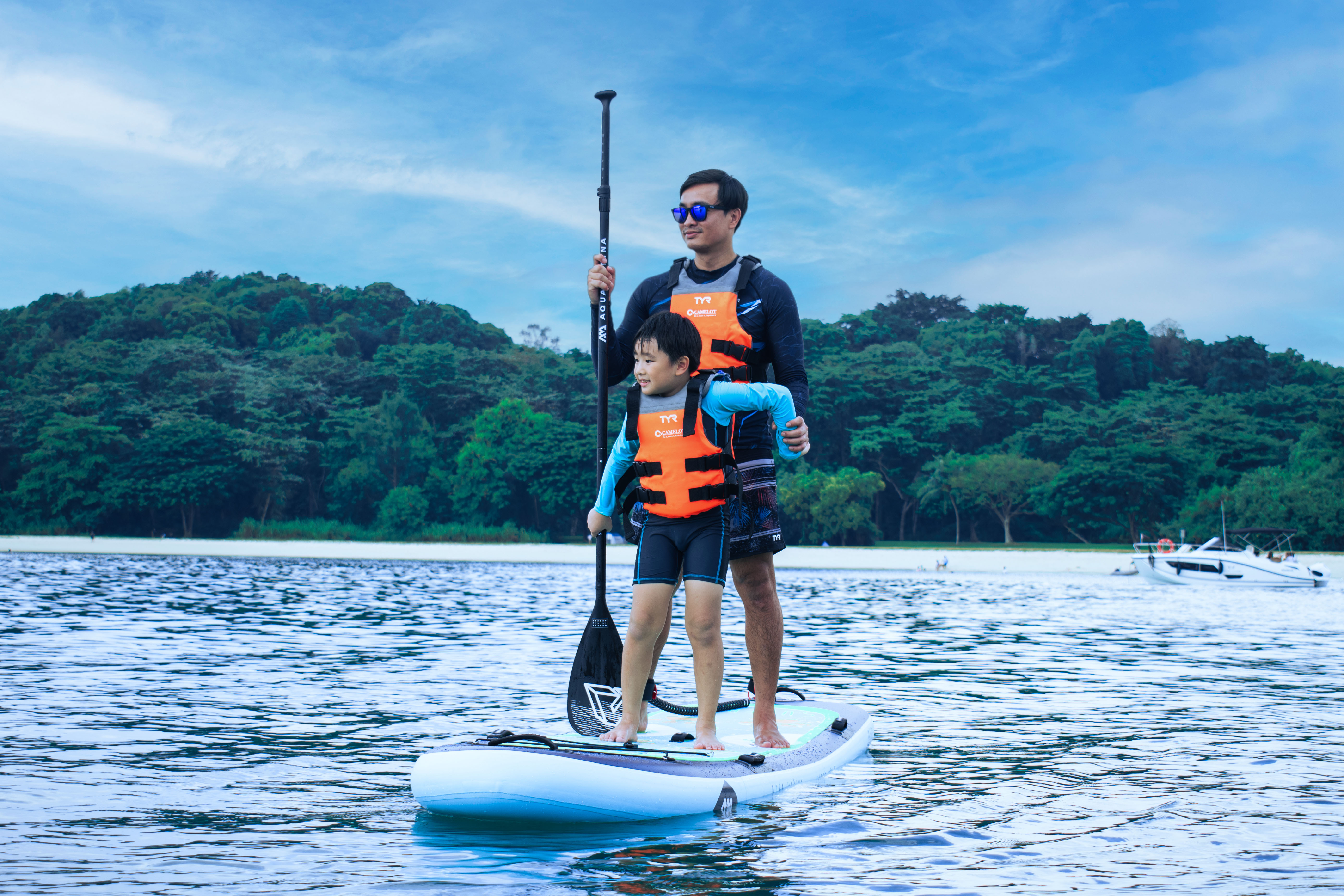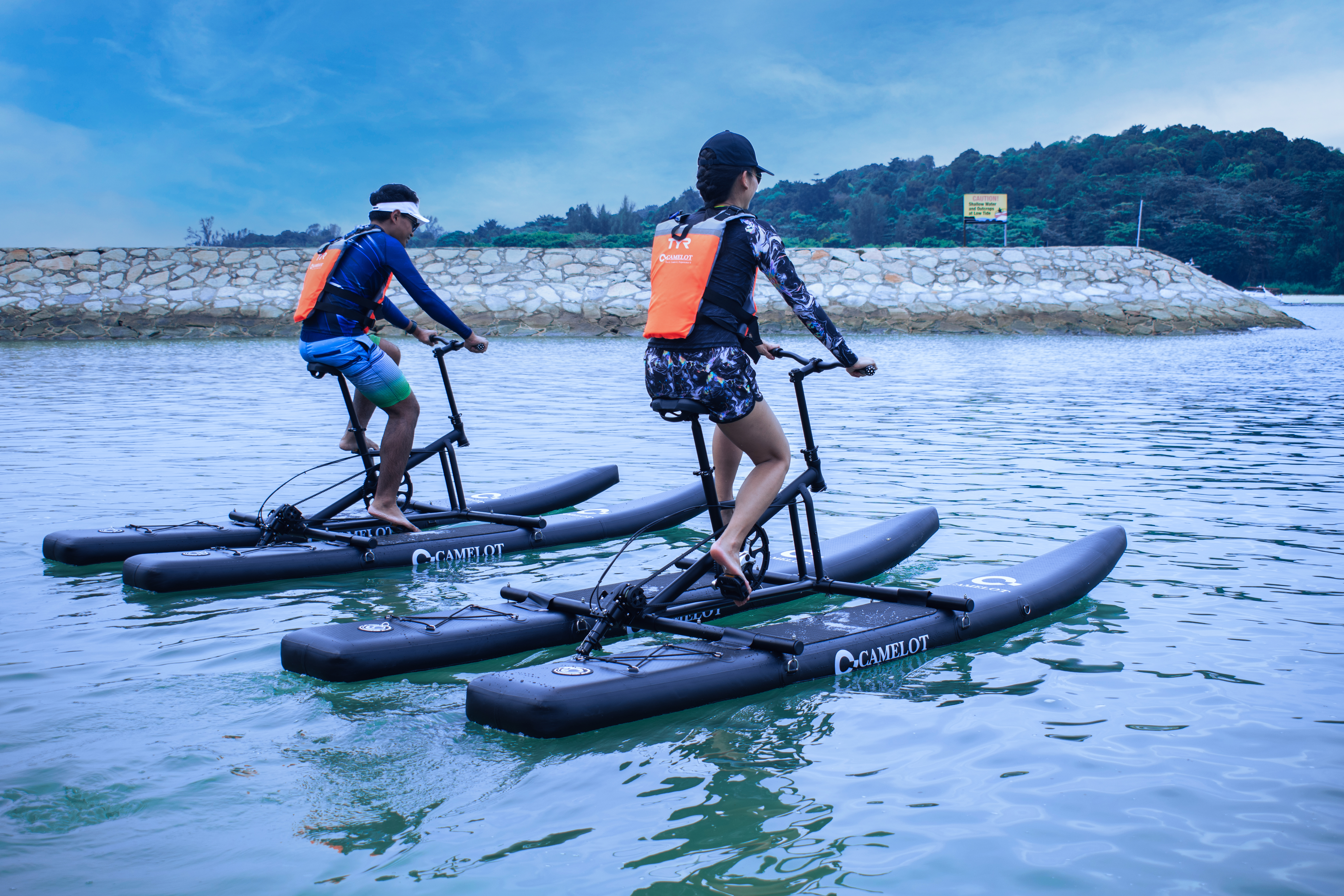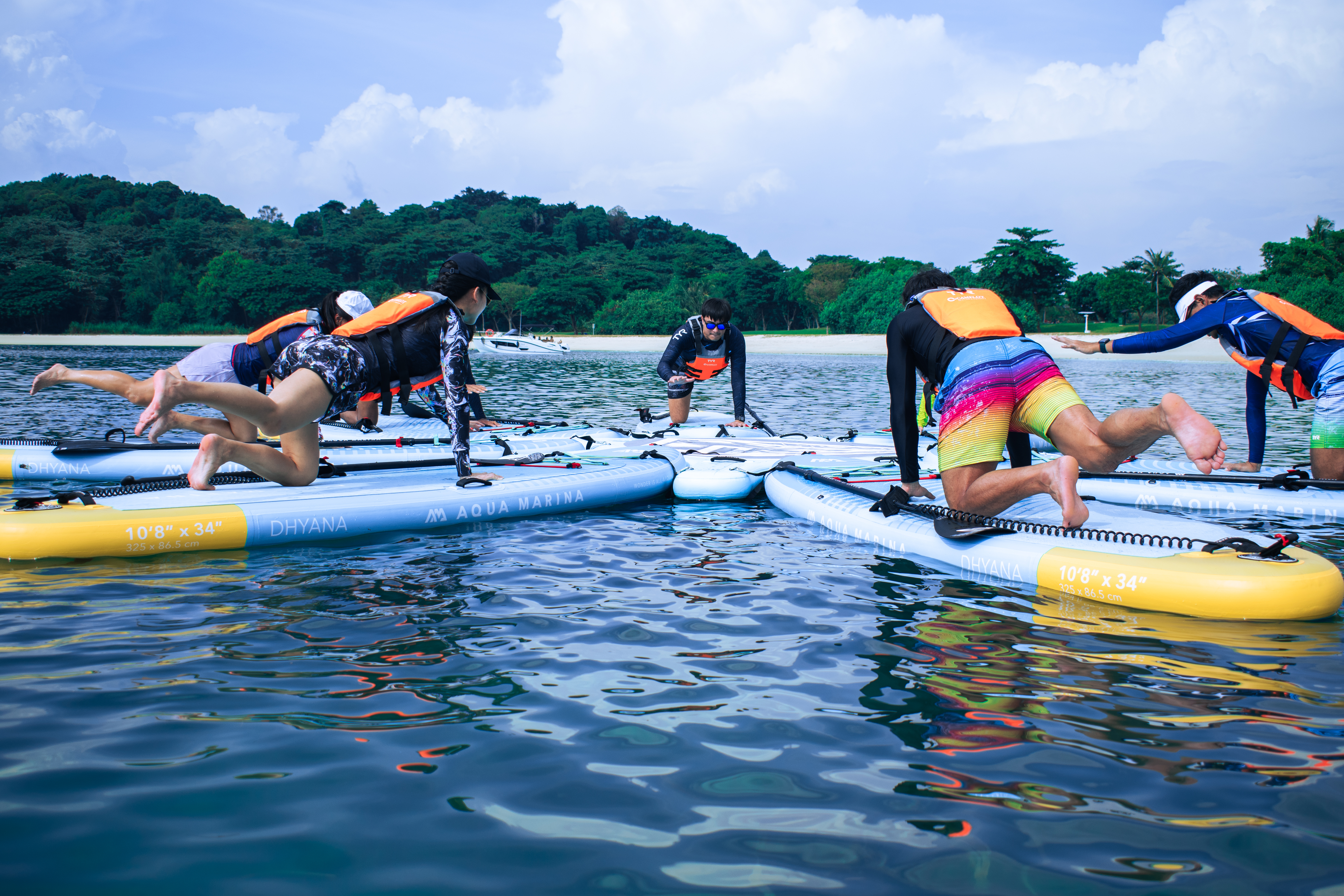 Members of the public can also experience LSSC's activities for free during its open house, which will be conducted on Oct. 8 from 10am to 4pm.
Operating hours
Friday: 10am to 4pm
Saturday, Sunday, and public holidays: 10am to 5pm
Beach glamping
Urban dwellers looking to take a break from the city can check out the nine safari tents, where guests can experience overnight beachfront glamping.
Set to open by the end of 2023, each tent can house up to four visitors.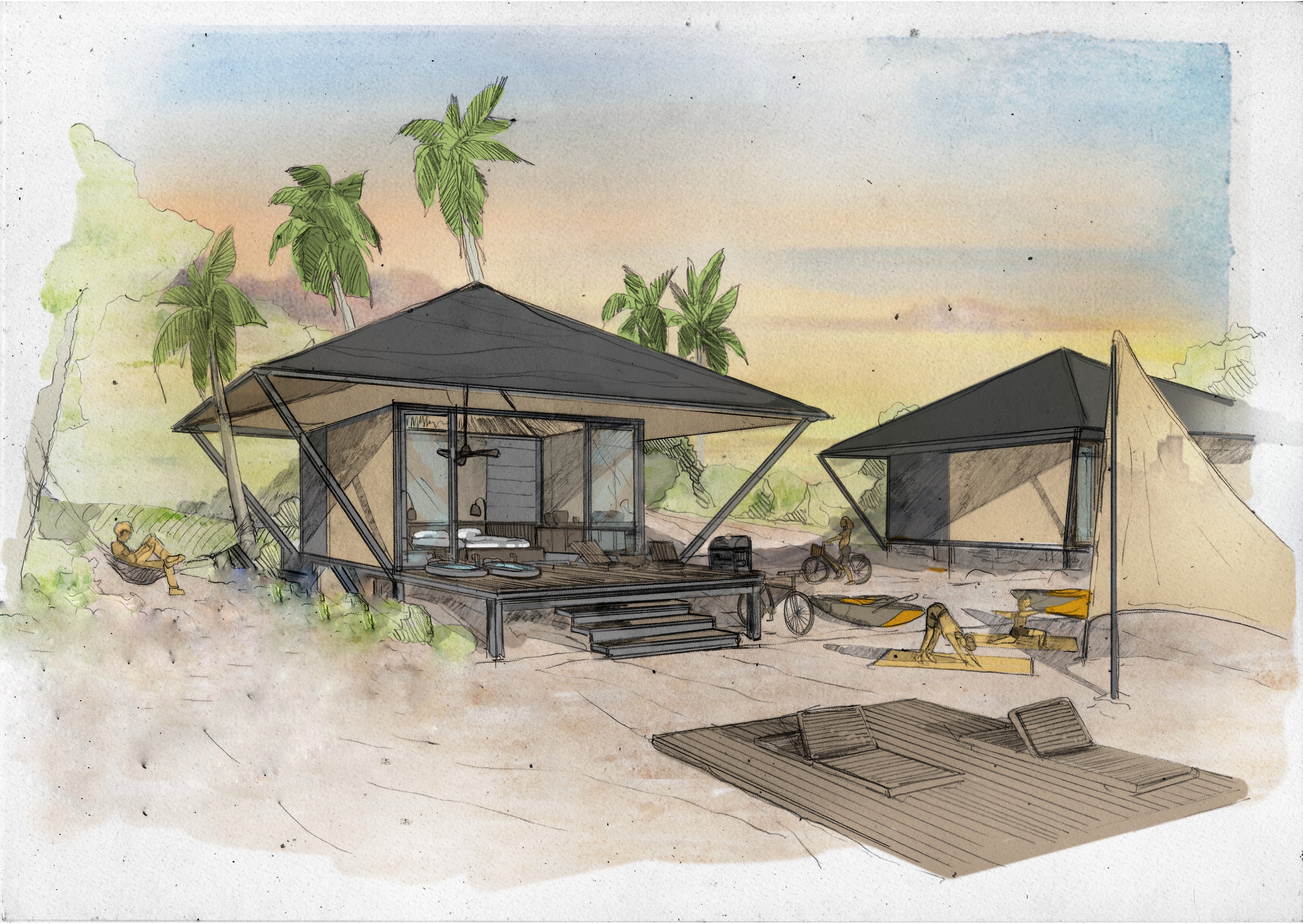 A nature-themed welcome kit will also be given to guests, including goodies like plantable stationery and a natural watercolour painting set.
Guests can also participate in activities such as yoga, outdoor picnicking, board games, and ball games during their stay.
Convenience store and food
Visitors to Lazarus Islands can purchase food and beverages at Sol by Bespoke Dining Club (BDC), a convenience store with a storefront repurposed from shipping containers.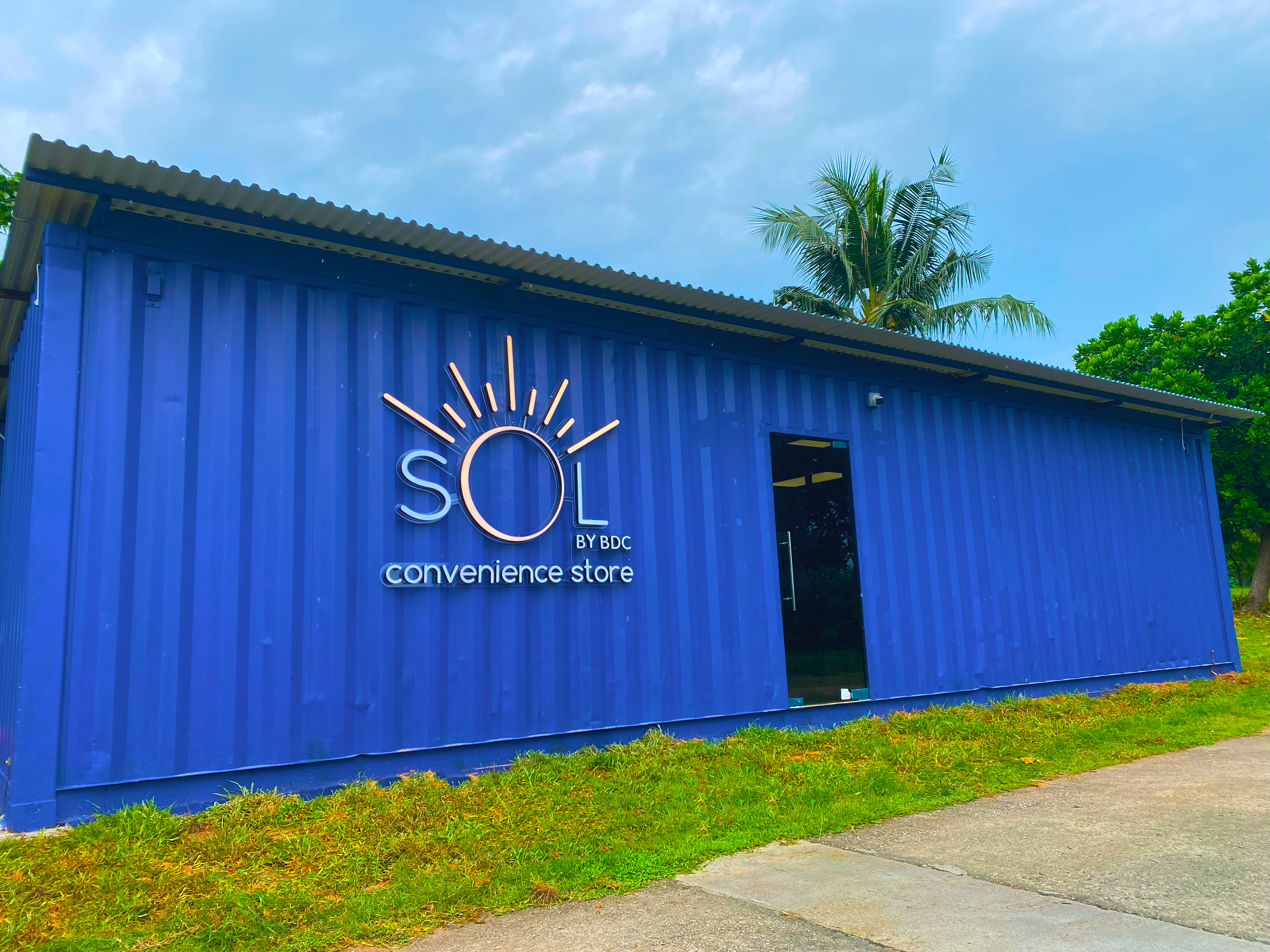 Besides day-to-day necessities, the store also offers microwavable ready-to-eat meals and ready-to-grill food items with barbecue pits that "utilise eco-friendly materials".
In line with the Southern Islands' positioning as an eco-tourism destination, the food offerings incorporate locally sourced produce from offshore fish, hydroponic, and vertical farms in Singapore.
Opening hours:
Friday, Saturday, and Sunday: 10am to 6pm
Environmental considerations
To protect the island's natural environment, the new offerings were planned in consultation with nature groups such as Friends of Marine Park.
Visitors to the Southern Islands can also scan a QR code on their ferries to download a guide containing guidelines on what to do when encountering wildlife on the island, or how to dispose of waste properly.
Top images via Camelot & Big Tiny
---



from:mothership.sg
published 2023-10-10 23:15:29