If you're not really one for 'roughing it', but still want to experience the beauty of the Eastern Cape outdoors, then glamping is just the thing for you! Here are a few incredible glamping spots in the Eastern Cape that you won't want to miss.
WOODBURY TENTED CAMP, ADDO, EASTERN CAPE
Why you should stay here: Located in the beautiful Amakhala Game Reserve in Addo, the Woodbury Tented Camp has been described as 'very stylish' by guests.
This glamping spot offers you the most amazing wildlife experiences, with comfy safari tents to relax in at the end of your busy day. The camp overlooks the breathtaking Bushmans River and all tents with ensuites have a patio for you to enjoy sundowners from.
How much does it cost: A king or twin room costs around R4 220 per person sharing. See more pricing and bookings here.
ALSO READ: Exciting East London: Three places you MUST visit
Woodbury Tented Camp's family tents are on raised bases with private decks, nestled amongst the trees providing seclusion and intimacy with the bush like no other. pic.twitter.com/PuryeAbKAV

— Amakhala Reserve (@amakhala) November 20, 2017
JBAY ZEBRA LODGE, EASTERN CAPE
Why you should stay here: Just a short drive from Jeffreys Bay in the Eastern Cape, JBay Zebra Lodge is a 4 star luxury country house-style bed & breakfast but with a lot more to offer than just that.
The lodge offers chic and luxury African Safari Tents that have their own private wooden deck, providing epic views of both the beautiful Indian Ocean and indigenous South African bush.
How much does it cost: Check here for bookings.
ALSO READ: Western Cape attractions: Wesgro reports great numbers of tourists
We've got what you need: a recharge destination in #JeffreysBay #EasternCape that you'll never forget. Take advantage of the fact that interprovincial travel is open again and BOOK your #Yuppiestay at JBay Zebra Lodge https://t.co/BIILVH8vZ6#traveladventures #ShareSouthAfrica pic.twitter.com/HVxeUgiYcM

— YuppieStay_ZA (@YuppiestayZA) July 29, 2021
GORAH ELEPHANT CAMP
Why you should stay here: Feast your eyes on some of the most beautiful species at this camp. Gorah Elephant Camp is one of the most highly rated glamping areas and for good reason too.
With stunning views of the South African bush and waking up to the spectacular sight of elephants just outside your door, Gorah is the ideal glamping spot. Situated in the famous Addo Elephant National Park, this camp boasts a swimming pool and an open watering hole to watch those majestic creatures.
If you spend a little extra, you'll get access to one of the luxurious tents in the park, featuring your own private deck to view the entire park.
How much does it cost: Check their site for more information.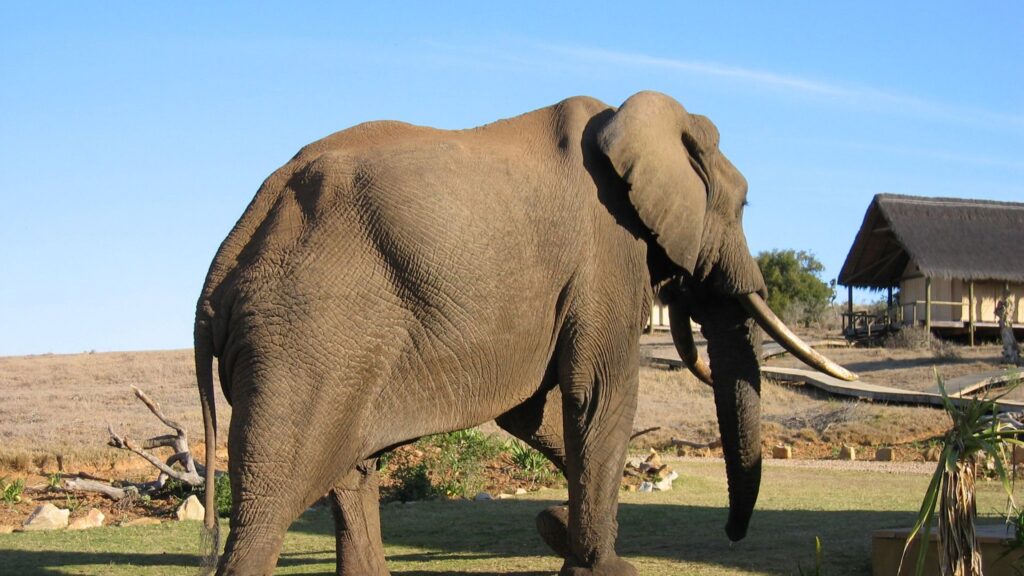 CLICK HERE TO READ MORE ARTICLES BY SUNDEEKA MUNGROO


from:www.sapeople.com
published 2023-07-11 00:59:26