LOOK: This Dreamy Glamping Site Is a Stone's Throw Away from the Beach
It's just a five to ten-minute walk away from Liwliwa Beach.
by Ina Louise Manto | October 27, 2022
You aren't the only one who probably ended up making a list of things to do once travel restrictions ease and we're free to go out and explore new places. While international borders are open to tourists again, one cannot simply go abroad on a whim. Perfect for short getaways, going local is the way to go as it helps local businesses and provides jobs to communities that have been affected by the strict years-long lockdown. If glamping made it to the list of activities to try in your revenge travel bucket list, go for the drive to Zambales and spend a night or two at The Glamp:
The Glamp
Camping by the beach sounds like a fun activity until you realize that it isn't really as comfortable as you imagined it would be, especially if it's your first time. If you're planning to go on a beach trip in Zambales and want a fuss-free camping experience, head to The Glamp and indulge in a premiere nature getaway.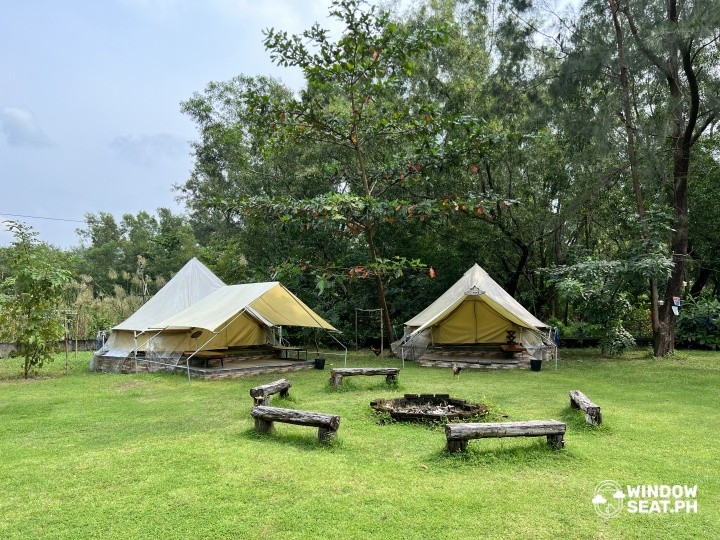 Set in a vast green space, The Glamp offers its guests a healing respite. No need to bring your own tents and camping gear; all you have to do is check-in, nest, chill, and hang out by the beach! One of the best things about this relaxing space is it's not crowded.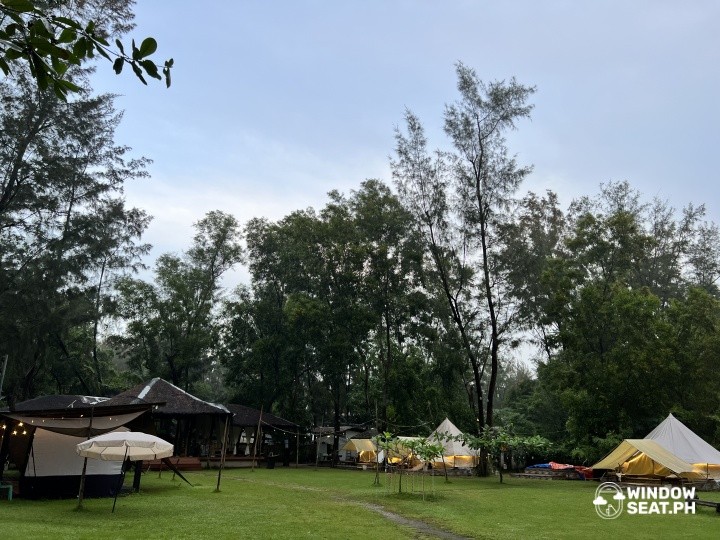 The nearby Liwliwa Beach can get busy, especially on the weekends, which makes the glamping site an ideal spot to escape the crowd.
Glamping tents
There are three kinds of tents at The Glamp, which can accommodate couples to medium-sized families or groups of barkada. They have a Small Tent that's good for two, a Medium Tent for four, and a Large Tent for up to six pax. All are air-conditioned, so you don't have to worry about dealing with insects, especially at night.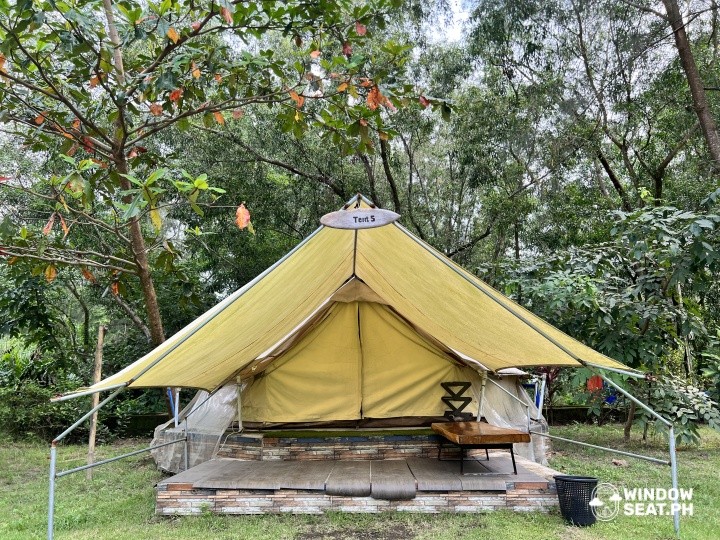 At night, the staff will bring you an oil diffuser and galaxy lamp to set a relaxing ambiance inside the tent. With aroma therapy and dreamy lights, you're bound to experience a well-deserved good night's rest.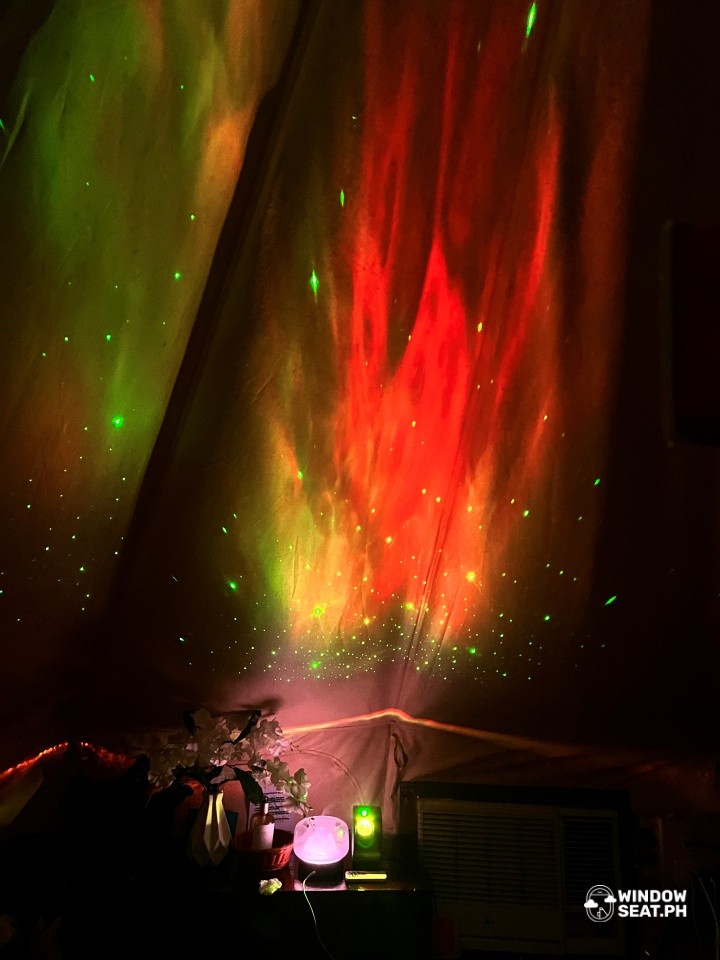 Each tent also has a lounging area where you can hang out after swimming on the beach, muni-muni at night, or hang your wet clothes.
Amenities and activities
A stay at The Glamp includes amenities and fun activities for guests to enjoy. You'll find a lounging area decorated with bean bags, tables, and a hammock in the lobby. It's a wooden elevated deck, which is also perfect for practicing yoga early in the morning.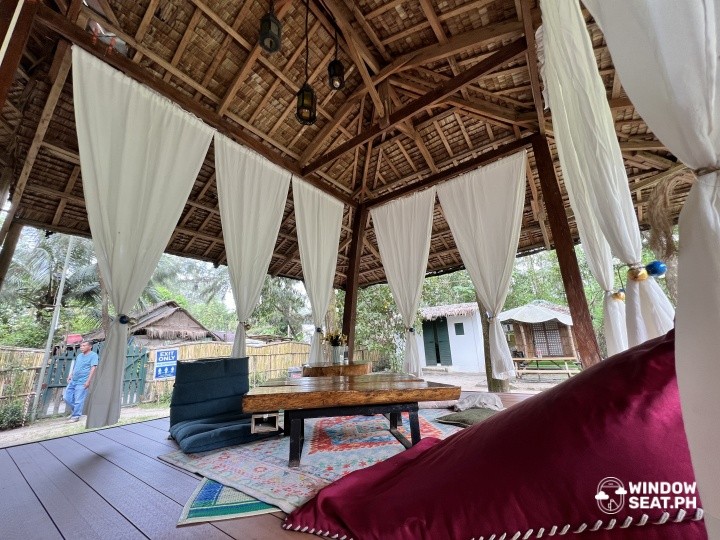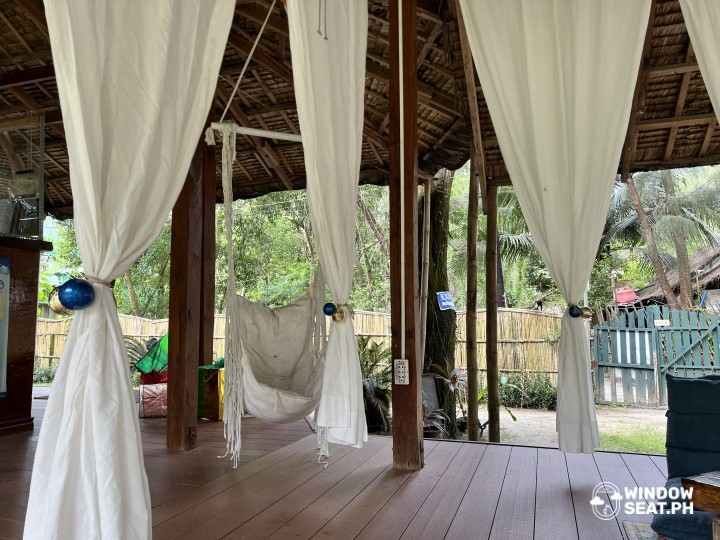 You can have your complimentary breakfast in the mess hall. They have an in-house restaurant where you can order lunch and dinner for an additional fee.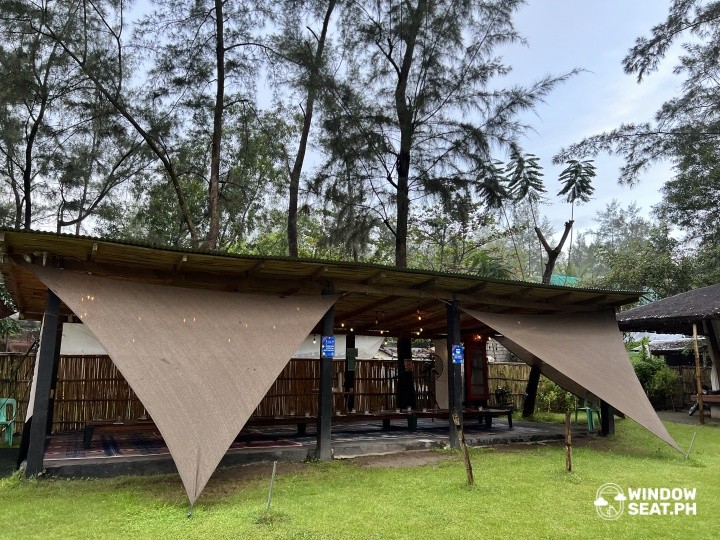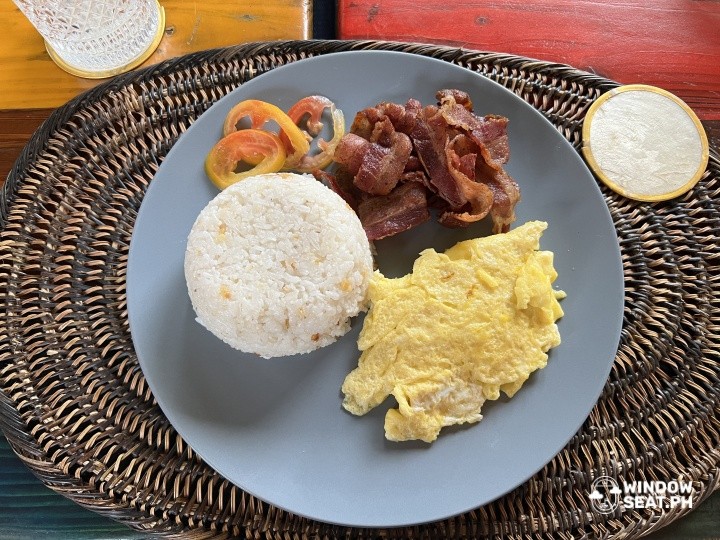 Unlike other sites, the toilet and bath at The Glamp are assigned per tent. There's no need to worry about bringing toiletries as deluxe shampoo and body wash are already provided. The showers are heated as well.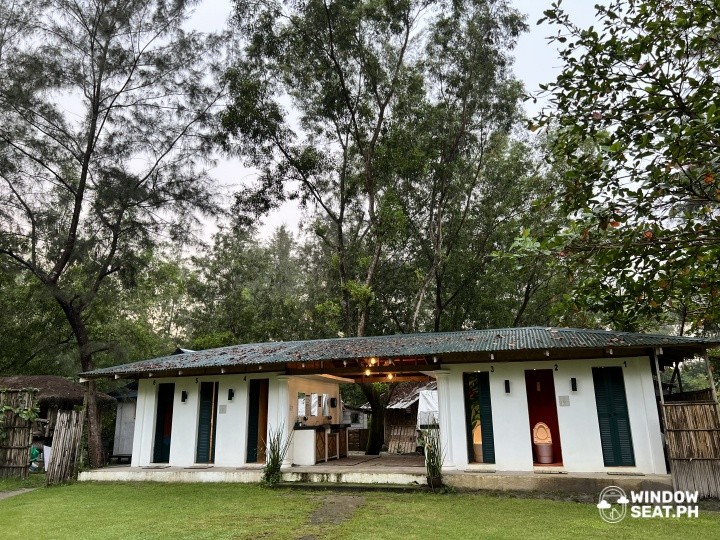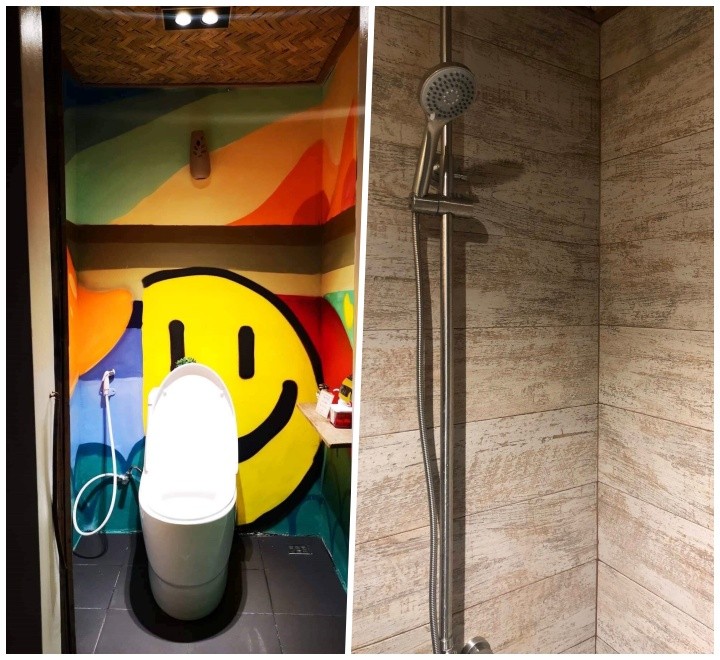 At night, don't forget to chill at the bonfire area and make DIY smores! It's already included in the package you're paying for, and it's also an exciting activity especially when the weather is chilly.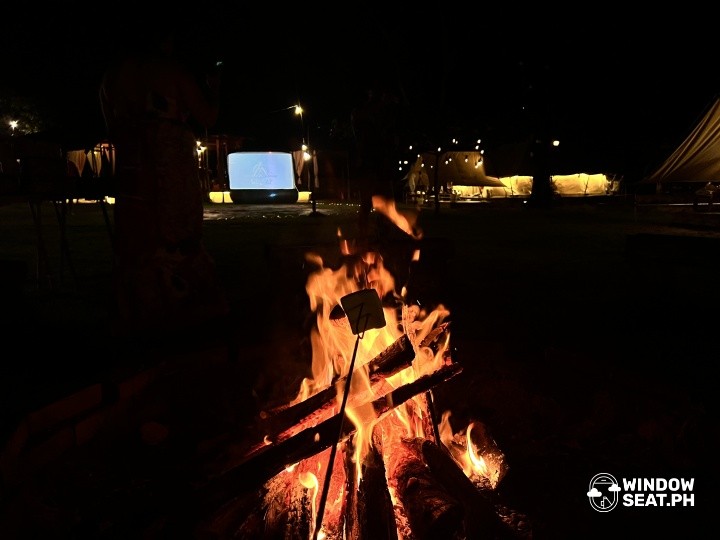 Up for a movie night? There's also an outdoor cinema at night, which includes a bag of popcorn!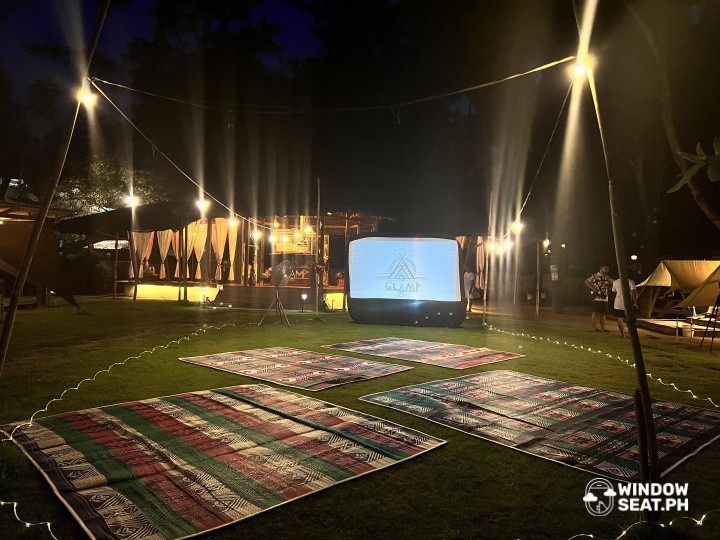 Before hitting the hay, don't forget to pamper and enjoy a 10-minute foot soak and foot massage. This is also included in the glamping package.
Location, Rates, and How to Book
The Glamp is located in Brgy. Liwliwa, San Felipe, Zambales. It's just a 5-10-minute walk away from Liwliwa Beach.
Rates start at P5,200 at night for a small tent good for two persons.
To book a stay, send a reservation on Facebook.
Glamping in Zambales: Places to Stay and Things to Do in and Around Liwliwa Beach

Glamping in Zambales: Places to Stay and Things to Do in and Around Liwliwa Beach
Ina Louise Manto | Oct 26, 2022
​Looking for other places to explore? Join WindowSeat.ph's official Facebook community What's Your Trip PH for more recos!
from:www.windowseat.ph
published 2022-10-27 10:00:37