The weather outside is rarely frightful this time of year in south Louisiana, but temperatures do drop and those dreary overcast days persist until spring arrives. Time spent around a fire or inside a cozy state park cabin might be just the cure for those winter blues. We've compiled a few examples within a day's drive.
On the Waterfront
South Toledo Bend State Park, Anacoco
From Baton Rouge: 177 miles
From Lafayette: 166 miles
From New Orleans: 279 miles
This time of year, visitors to South Toledo Bend State Park may prefer resting inside the 19 vacation cabins facing the lake, where sunsets turn the water vibrant hues of auburn and orange. However, the south end of Toledo Bend offers one of the few sandy beaches in Louisiana, not to mention a covered fishing bridge and lake access.
There are nine glamping tents, an interpretive nature center and plenty of hiking trails, including the 1.5-mile Hippie Point Hiking Trail that follows the shoreline and ends at the park's beach and the Eagle's Nest Hiking Trail, where visitors may be lucky enough to spot a bald eagle.
Entrance fees are $3 a person, free to seniors ages 62 and above and children ages 3 and below. Cabins rent for $150-175 a night and include a stocked kitchen and linens. Glamping sites start at $85 a night. Places to purchase food are located nearby.
Gulf State Park, Gulf Shores, Alabama
From Baton Rouge: 252 miles
From Lafayette: 301 miles
From New Orleans: 189 miles
Gulf State Park in Gulf Shores offers more than 6,000 acres of marshes, dunes, three lakes, woods and beaches. Visitors may enjoy migratory birds and other wildlife along the 28 miles of nature trails and boardwalks, including seven miles of the Hugh S. Branyon Backcountry Trail.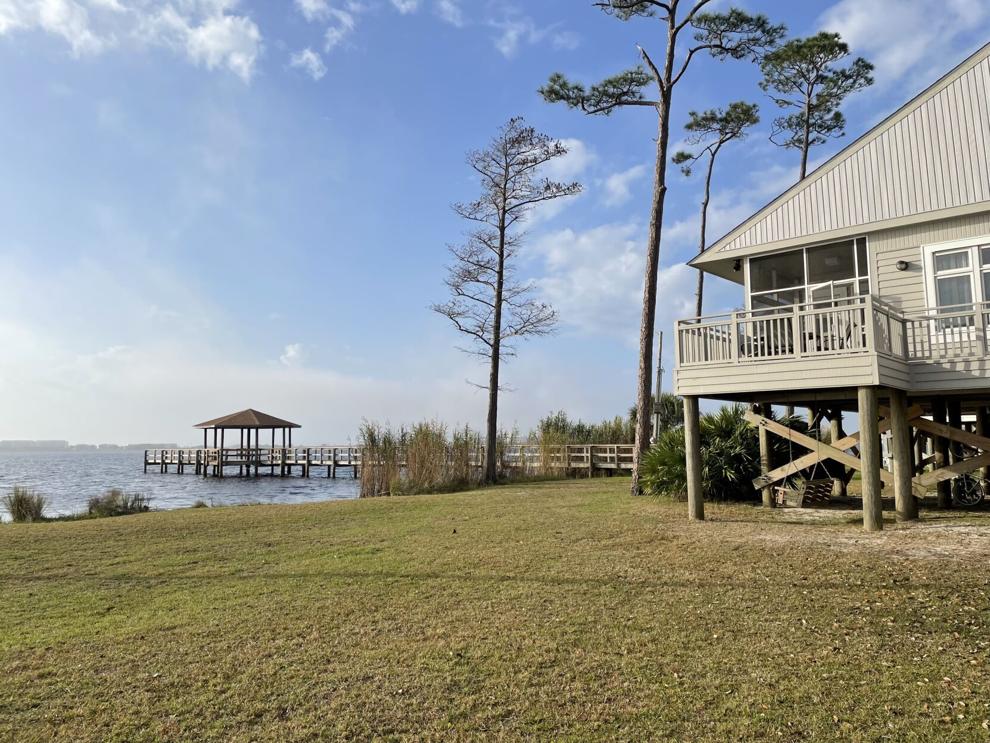 The park offers a campground, cabins and a beachfront lodge operated by Hilton, the latter as sustainable as it is beautiful with two beachfront restaurants, a coffee shop and access to a private beach.
In addition, the park contains a nature center, pier, picnic areas, opportunities for kayaking and canoeing and dining options with lots of live music available throughout the year.
The Lodge at Gulf State Park is a Hilton Hotel, while the Woodside Cabins, Lakeside Cabins (due to reopen in fall 2023) and Eagle Cottages are reserved via the state park website at thecabinsatgsp.com.
Lake Claiborne State Park, Homer
From Baton Rouge: 224 miles
From Lafayette: 203 miles
From New Orleans: 336 miles
In summer, Lake Claiborne is bursting with activity, but in winter, visitors come for the quaint two-bedroom cabins that sleep up to eight and include full kitchens, screened-in porches and a Franklin-style fireplace. While not relaxing by a fire, visitors may hike the 12 miles of trails that traverse rolling hills popular with mountain bikers and along the 6,400-acre lake. There's good fishing here and a high-ranked disc golf course. Wildlife includes migratory birds this time of year and plenty of deer.
Entrance fees are $3 a person, free to seniors ages 62 and above and children ages 3 and below. Cabins run $150-$175 a night and visitors must bring cookware, dining ware, towels and linens, not to mention food.
The Mountains are Calling
Petit Jean State Park, Morrilton, Arkansas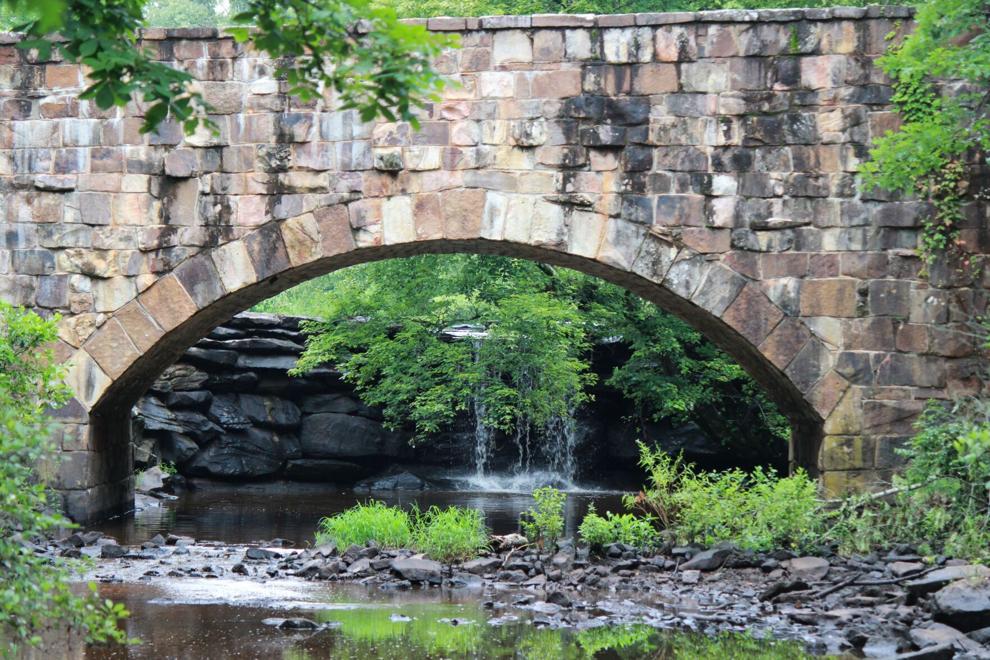 From Baton Rouge: 408 miles
From Lafayette: 462 miles
From New Orleans: 491 miles
Louisiana residents might want to pronounce this Arkansas state park the French way for it was named for a woman who donned men's clothing to follow her lover to America. Because of her stature, the ship's crew nicknamed her "Petite Jean," meaning Little John. After making her way to meet her betrothed (who didn't recognize her because of her disguise) in Arkansas, she became sick and died. She asked to be buried on the mountaintop where she had spent her last days. 
In Arkansas, the mountain and state park are pronounced "Petty Jean," and the park's history rests more in the 20th century when the Adirondack-style Mather Lodge was built by the Civilian Conservation Corps. Naturally, the lodge has been updated since the 1930s but still contains much of the original building and the dining hall overlooks one of the most dramatic views in Arkansas.
There are also 33 fully equipped cabins, campsites, yurts and a host of hiking trails that range from the dazzling 95-foot Cedar Falls to fascinating rock outcrops. As for Petite Jean, her gravesite is a short drive outside the park.
Tishomingo State Park, Tishomingo, Mississippi
From Baton Rouge: 407 miles
From Lafayette: 461 miles
From New Orleans: 387 miles
Heading north along the historic and beautiful Natchez Trace Parkway in Mississippi, visitors eventually leave behind the flatlands to glide through the foothills of the Appalachian Mountains. The Trace runs directly through Tishomingo State Park, named for the leader of the Chickasaw nation, Chief Tishomingo. Remnants of Native American life within the park date to 7000 B.C.
In addition to the park's history, visitors may enjoy the natural beauty of its massive rock formations and unique sandstone outcroppings, the scenic Bear Creek and the 13 miles of hiking trails. Accommodations range from wooded campsites to creekside cabins and a cottage.
Entrance fee is $2 person, children 5 and under are admitted free. The park is located about 45 northeast of Tupelo.
If you go:
Louisiana State Parks, https://www.lastateparks.com/
Arkansas State Parks, https://www.arkansasstateparks.com/
Mississippi State Parks, https://www.mdwfp.com/parks-destinations/
Alabama State Parks,


from:www.nola.com
published 2022-12-28 22:45:00